A born entrepreneur, Brenda M. Hampton is a native St. Louisan with a broad vision for business and true passion for writing. Years ago, she managed Hampton Insurance Agency, an insurance brokerage firm that accommodated many customers throughout Missouri. She retired from the insurance industry to pursue a writing career; a career that is filled with many accomplishments, one being a national bestselling author. Her name has graced the Essence Magazine bestseller's list, Ubawa's Top 100 Authors' list, AAMBC Black Authors of 2017 and she was named in the Top 100 Most Admired African American Women in literature. In Upscale Magazine, Hampton was listed as a favorite female writer, she was awarded for being a favorite female storyteller by Literary Jewels and won MBP's Best Literary Agent Award. Her reality TV drama series, Hell House, published and distributed by Strebor/Simon & Schuster, was named a top book choice by the Sankofa Literary Society. Hampton is mostly known for creating one of the most addictive book series in literature, Naughty. Naughty brings the heat and is currently published and distributed by Urban Books/Random House in New York City. For the love of literature, Hampton created The Brenda Hampton Honorary Literacy Award and Scholarship Fund to not only celebrate writers, but to also award skilled individuals who put forth every effort to uphold the standards of African American literature. 

For nearly twenty years, Hampton has maintained a dedicated fan base who not only appreciates her amazing storytelling skills, but also her savvy business ventures which include Brenda Hampton Entertainment. BHE is a reputable brand revolving around all things in the entertainment arena: books, movies, publishing, etc. The Black Girl Powerhouse, LLC and Working Women's Wall Street, Inc., are major business projects Hampton established to uplift women of color and build projects for the betterment of their lives. Additional information about Hampton's retail brand and non-profit organization to build can be found at: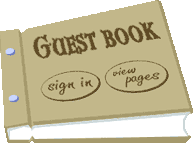 Click to Sign & View Guest Book

For questions, comments, suggestions or feedback, feel free to complete the form below.  

National Best-selling Novelist

Literary Agent

Founder, Black Girl Powerhouse, LLC

Founder, Working Women's Wall Street, Inc. Brenda Hampton Entertainment

Editor, Black Girl Powerhouse Magazine

Retail Business Owner

Motivational Speaker