Brenda M. Hampton is a native St. Louisan with a gift and passion for writing.  She maintained journals for several years, but it wasn't until she read Terry McMillan's Disappearing Acts, it prompted Hampton to explore writing in ways she never thought was possible. 

In early 2002, Hampton began crafting her memoir, In My Shoes, along with two fiction novels: Two's Enough Three's a Crowd and How Can I Be Down?  The following year, she completed thrilling sequels to both fiction novels and additional bestselling books followed thereafter. To her credit, Hampton has written more than thirty-plus novels, novellas and anthologies. She is mostly known and recognized for creating one of the most addictive book series in literature, The Naughty Series.  

Praised as the writer who brings the heat, Hampton's literary career is filled with many accomplishments, one being a National Bestselling Author. Her name has graced the Essence Magazine Bestseller's List, she was named a favorite female fiction writer in Upscale Magazine and is also named in the Top 100 Most Admired African American Women in Literature. Hampton's mystery novel, The Dirty Truth, was nominated for an African American Literary Award,  her reality TV drama series, Hell House, was named 2012 top book choice by the Sankofa Literary Society, and Hampton was awarded by Infini Promotions for being the best female writer. Hampton's dedication to her career, and writing skills, led to a multi-book deal through Urban/Kensington Books in New York City, a major publishing house she refers to as her literary home. She also has literary works published and distributed by Strebor/Simon & Schuster. 

In addition to writing and having an entrepreneurial spirit, Hampton is founder of the Black Girl Powerhouse Project and Brenda Hampton Entertainment, LLC. BHE is a reputable brand, revolving around all things in the entertainment arena, including books, movies, plays, etc. The primary goal of BHE is to work with and promote motivated, skilled and talented individuals who deserve an opportunity in many of the challenging and competitive industries that are difficult to get into. 

In an effort to show appreciation to her colleagues in literature, Hampton created The Brenda Hampton Honorary Literacy Award and Scholarship Fund. The award not only celebrates writers, but it also represents unique individuals who put forth every effort to uphold the standards of African American Literature.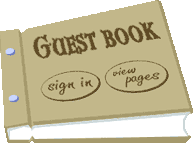 Click to Sign & View Guest Book

For questions, comments, suggestions and feedback, or to learn more about the submissions guidelines for BHE, complete the form below.